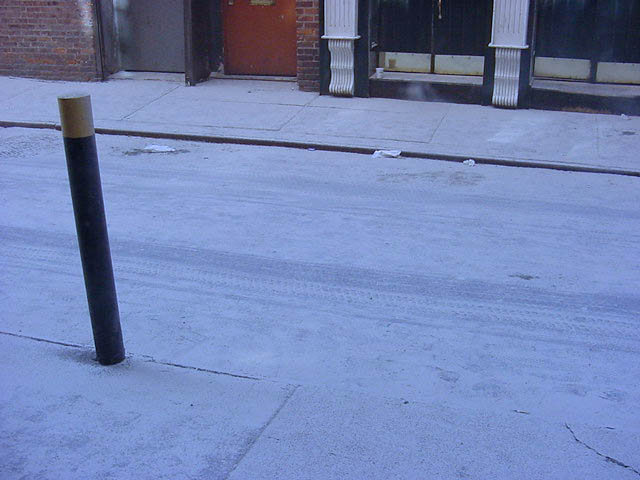 The view from my lobby...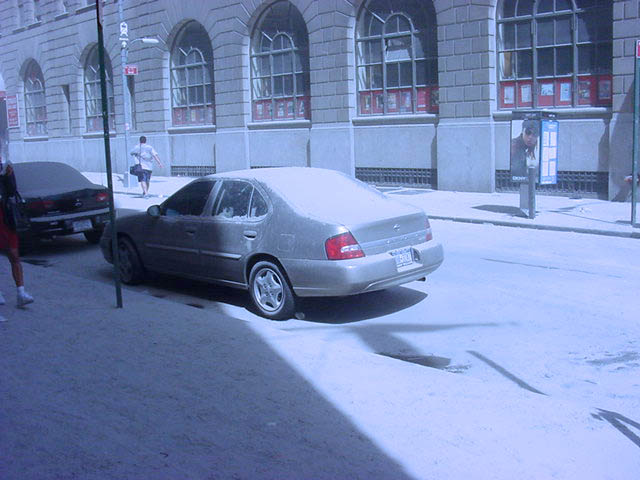 The corner of Fulton & Gold...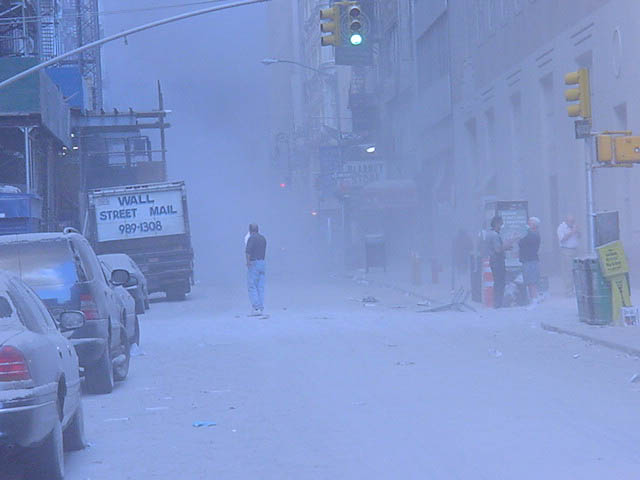 The view up Fulton Street towards the WTC complex...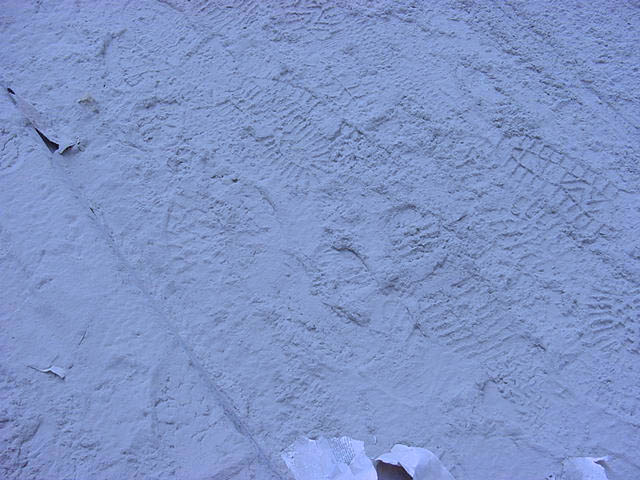 Looking down..There is a few inches of soot on EVERYTHING...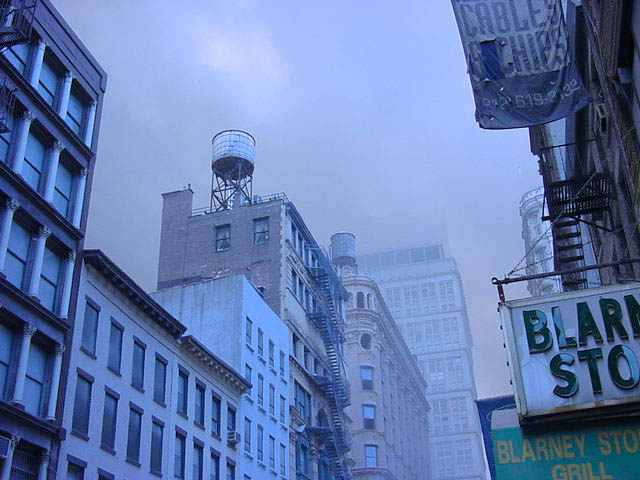 Looking up...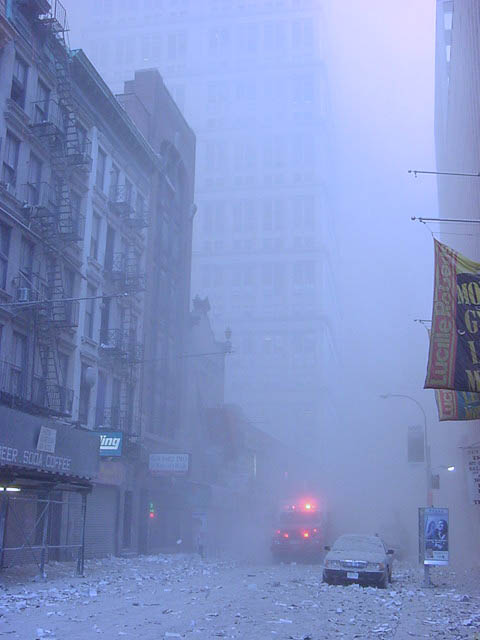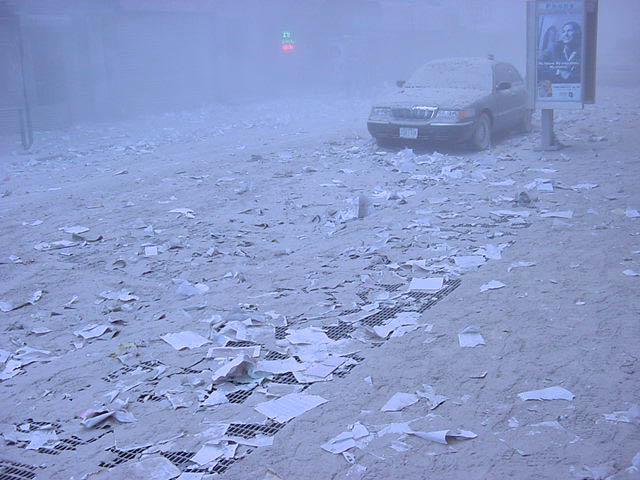 Walking up Fulton Street...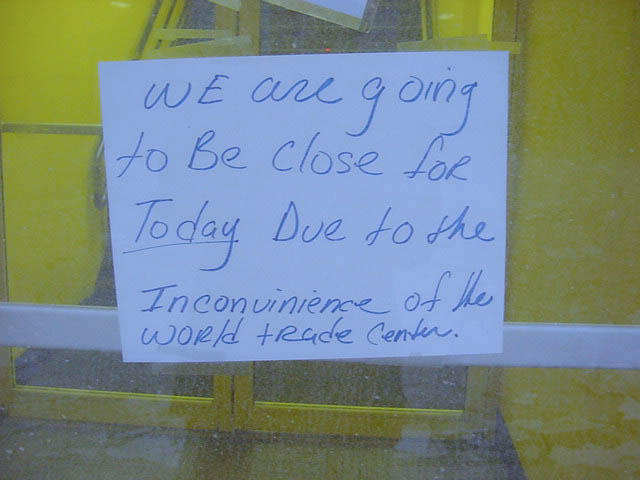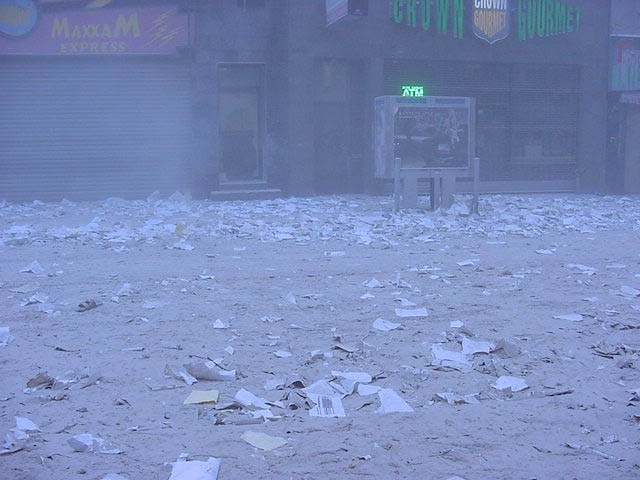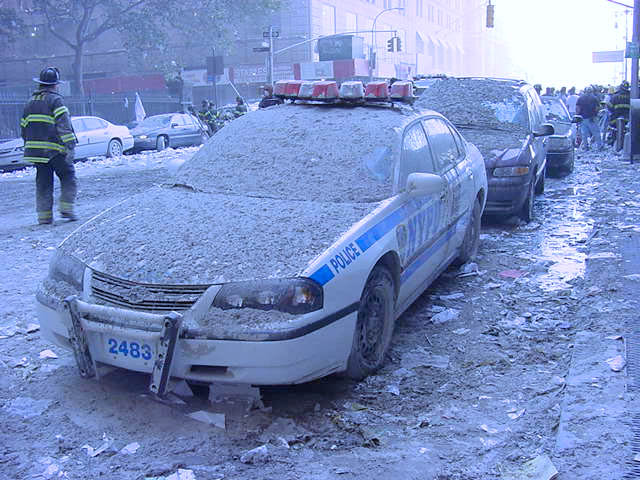 This is the spot where I took the close up shots on the other page....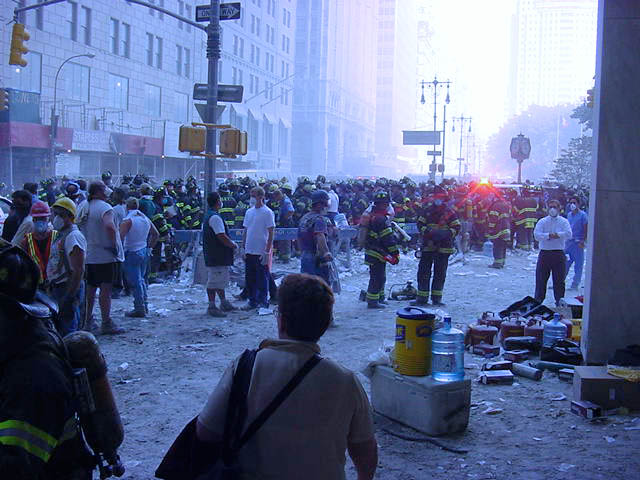 At this point they hadn't even started searching the wreckage. They were still organizing everyone...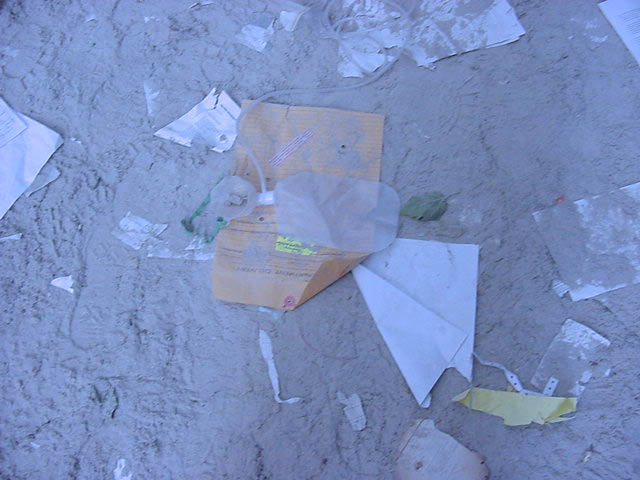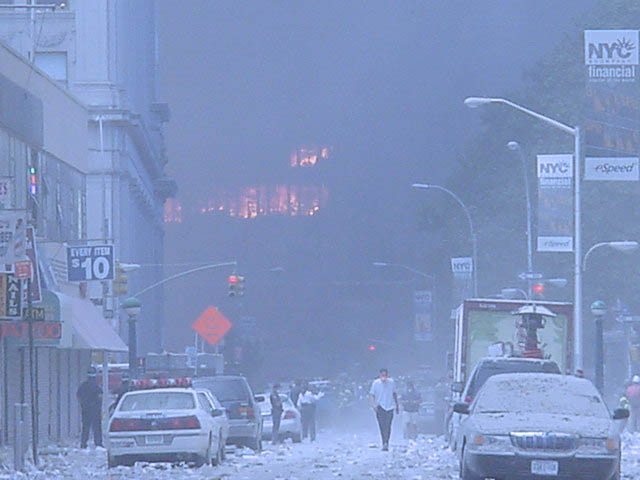 The building on fire used to be a Border's bookstore...